A Differentiated
End-to-End Solution
From fashion powerhouses to innovative sporting goods makers, brands across diverse sectors recognize the power of product personalization and customization in driving growth. What truly differentiates us? It's our holistic, end-to-end solution. We ensure that for our client brands, personalization isn't just a trend but a sustainable strategy, seamlessly integrating into their growth narratives.
The VU Custom SaaS Solution
Brands are making product personalization and customization a priority in their growth strategy in a range of industries from fashion and footwear to hydration bottles and sporting goods.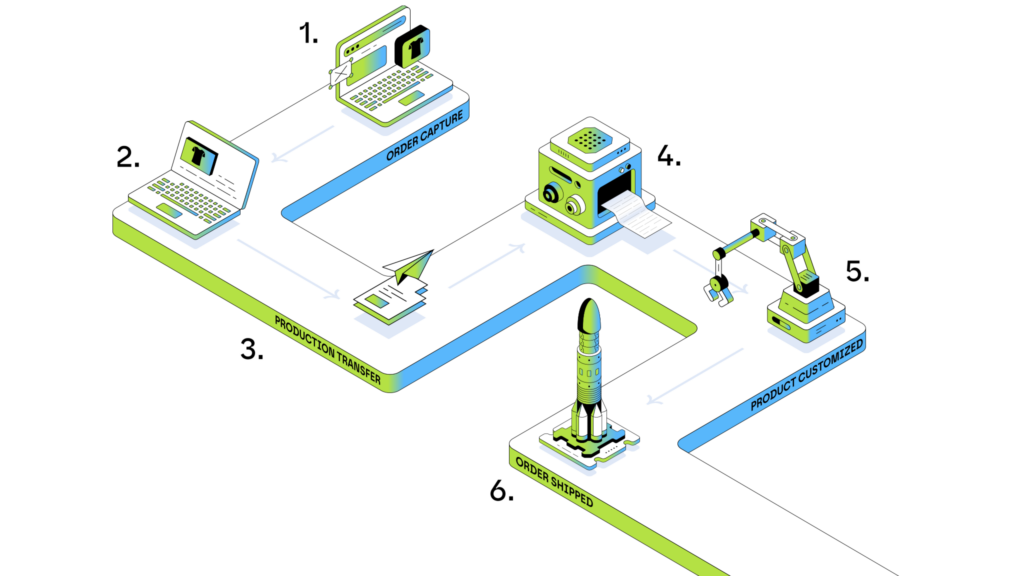 VU Customizer
Transforming product customization through a vivid 3D experience, simplified product creation, and comprehensive analytics.
Flexible 3D Experience
Accelerated Browser Response
Rapid Product Rendering
Customizer Toolkit
Optimized Viewing Experience
Interactive Elements within 3D Imagery
New Admin UI and Unified View
Scalable Infrastructure "Shopification" of Back End
Comprehensive Production Resources and Imagery
Personalized Monogramming
Comprehensive Data Analytics
Streamlined Product Creation and Deployment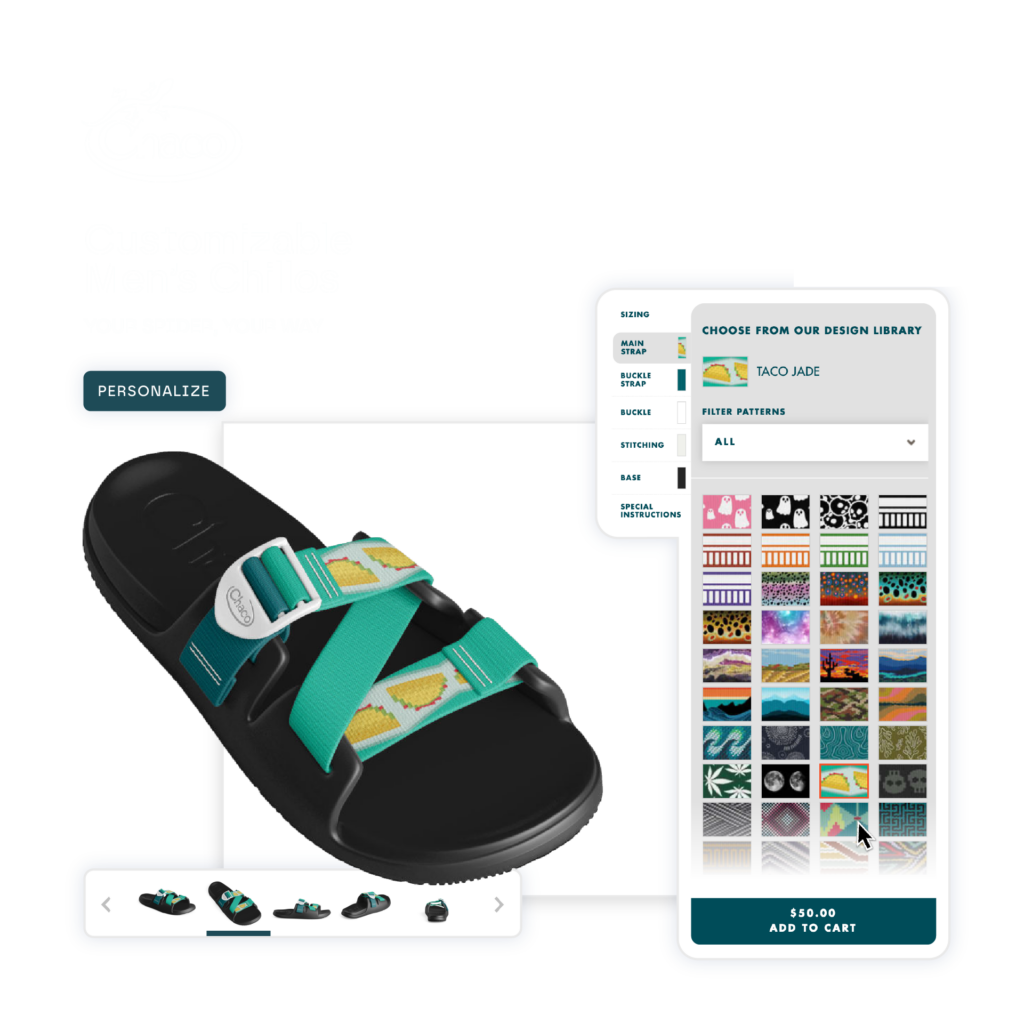 VU Admin empowers you to connect and maintain your brand's customization program.
VU Admin features capabilities such as:
Product setup & administration
Product linking to your eCommerce store catalog
Asset library
Profanity filter administration
Image collections
Font and embroidery style management
Starting Points
Versioning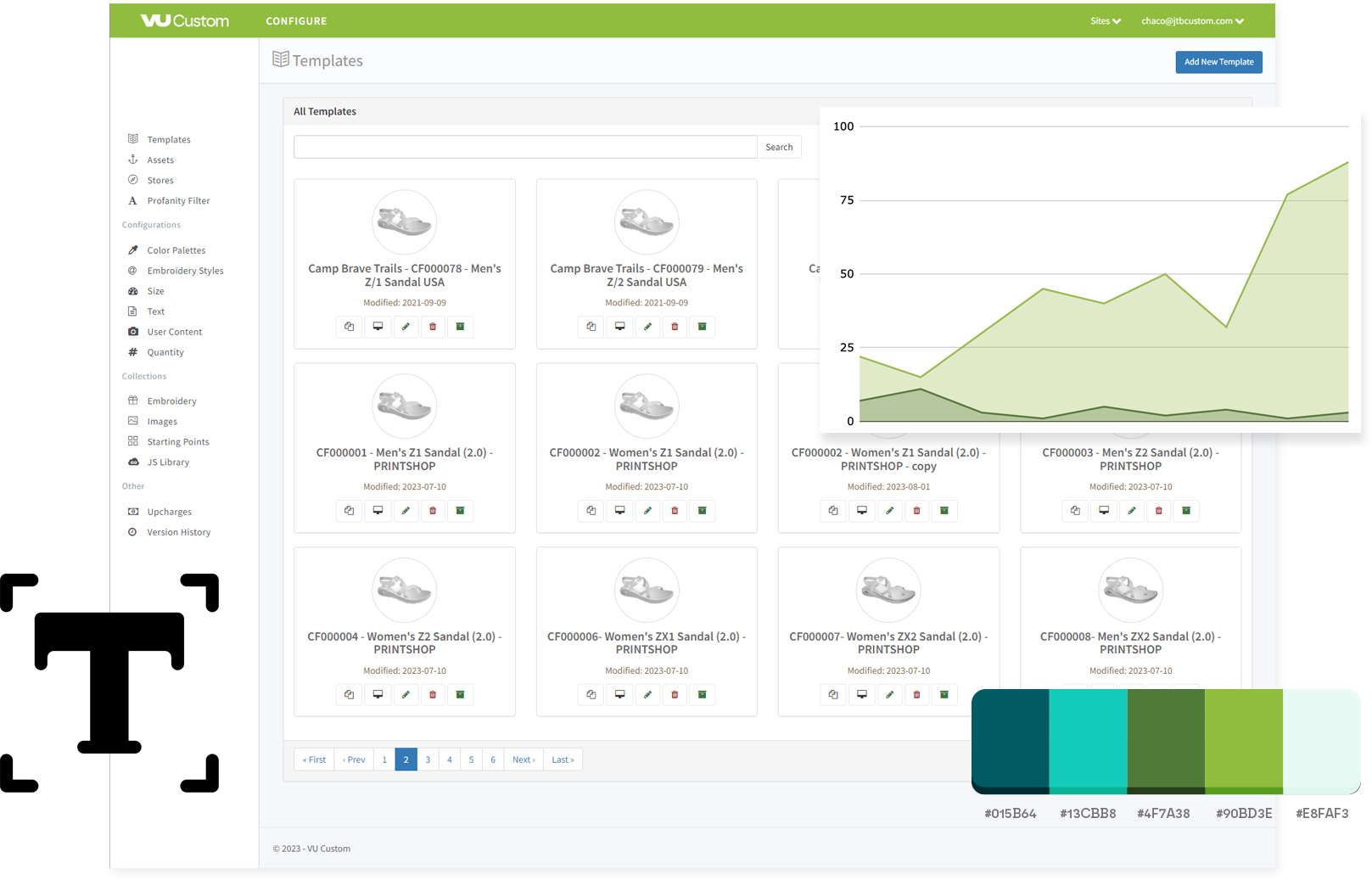 Factory Integration & File Delivery
Drawing from VU Custom's decades of expertise, we've collaborated with factories worldwide, each with its unique systems and technical specifications. Our platform is adaptable, secure, and seamlessly integrates into diverse ecosystems, catering to brands with varied facilities and distinct needs.
VU Custom offers a range of flexible factory integration pathways:
VU OMS Direct (Web-Based Platform Login)
Once an order flows into VU OMS, you can manually access the traveler. From there, you can update the order statuses, and fulfillment notifications will be seamlessly relayed back to Shopify.
Direct ERP/WMS
VU Custom or an affiliated partner can establish automated systems to transfer the data directly into a brand's ERP or WMS once an order enters the VU OMS.
SFTP Integration
VU Custom or an affiliated partner can establish automated systems to transfer the order travelers to a folder in an established SFTP server once an order enters the VU OMS.
API Based Integration
Our team and partner network can determine which factory integration path is best suited to meet the needs for your brand and factories.
VU OMS
From enhanced order processing with advanced logic to sophisticated capture and reporting mechanisms and innovative prototyping, VU OMS streamlines backend operations for seamless order fulfillment and management.
Robust Admin View & Functionality
Previously constrained, now tailored to individual client needs.
Drawing from our firsthand factory insights and collaborations with over 100 global factories, we've developed an admin interface grounded in practical requirements. This equips us to handle an extensive array of situations related to the processing and management of customized products.
Standardized Integrations
Enhanced integrations with a variety of external inventory systems including Basic Auth, Dropbox, FTP, Fulfill Engine, NetSuite, OAuth, QuickBooks, S3, SFTP, SharePoint, Shiphero, ShipStation, and Zoho. OMS connector designed to seamlessly transmit orders to external platforms.
Shipping
Ability to integrate with external shipping systems
Inventory Management for Customized Products
Easily track products, parts, components, and more - Overview of materials needed for each product (Bill of Materials)
Detailed labor costs and requirements (Bill of Labor)
Quick calculations of product costs (Cost of Goods Sold)
Alerts for when to reorder products or parts
Inventory updates as soon as orders come in
Precise product location tracking, even down to specific bins
Comprehensive reporting on inventory levels
Simple manual inventory adjustments
Automatic creation of purchase orders
Streamlined work order creation
Efficient product receiving processes
On-Demand Production Management
Web-based management for on-demand custom product production, purpose-built to efficiently handle single-item batches
Organize orders by factors like shipping priority and SKU, offering flexibility for facilities with different batching preferences
Manage production with fundamental statuses: new orders, in process, on hold, and shipped
Granular order processing using waypoints to detail every step within the production process
Enhanced traveler logic to accommodate partial orders
Order processing that includes a comprehensive history
Efficient capture and report mechanisms for operator and procedural errors
Vector monogram prototyping using TTF fonts
Vector art process prototyping with PDF output generation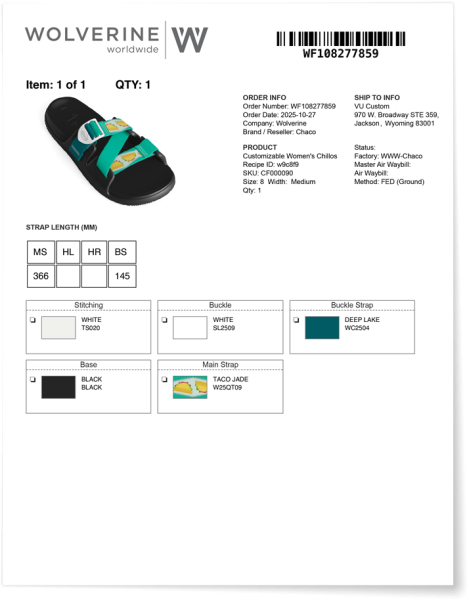 VU Custom | Order Traveler
VU Custom is the industry's most comprehensive end-to-end vertically integrated software solution
The emerging leader with an end-to-end solution